After the attack in Barcelona.
The CIA warned local police that
La Rambla
, in Barcelona, could be the scene of a terrorist attack.
dailymail.
On 17 August 2017, a white van, reportedly rented, rammed into pedestrians
outside a kosher restaurant
on a busy street in Barcelona.
Kosher restaurants suggest Mossad?
At least 13 people were killed in what police described as a terrorist attack.
After the attack in Barcelona.
The driver went on the run, and two other men ran into a nearby Turkish restaurant,
the Luna d'Istanbul,
armed with guns, according to local media.
The two armed men entrenched themselves in the Turkish restaurant in Barcelona's city centre, and took hostages.
Barcelona white van.
The spooky lawyer and University of Glasgow rector Aamer Anwar was walking La Ramblas when he heard screaming.
Spain is a base for the families of Mossad spies who operate in North Africa and beyond.
Barcelona is a nest of spies.
Barcelona, nido de espías - La Vanguardia
Israel has reasons to dislike Spain.
Israel-Spain relations
.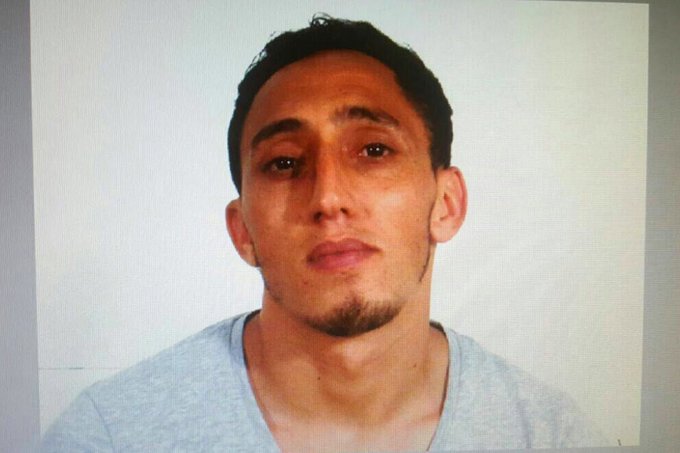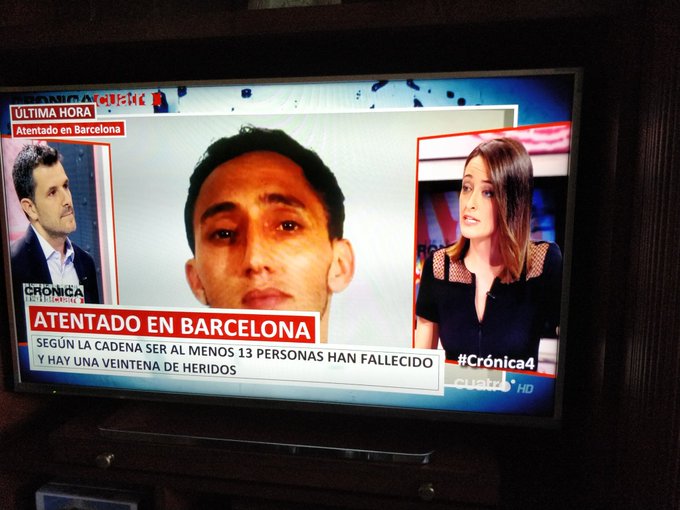 One Mossad-CIA trademark is leaving a fake passport at the scene of their crime.
The police are said to have found a passport in the white van.
The passport belongs to a Spanish national with an Arabic name (Driss Oukabir).
Theresa may refused to back Netanyahu on Iran, and she sacked the top Jews from her cabinet.
When the Kosher Nostra fell out with Theresa May, there were false flag attacks in Manchester and London.
In
CHARLOTTESVILLE there was a KOSHER NOSTRA PSY-OP
.
~
Madrid 2004
Madrid Bombs - the work of the security services
THE NATO LINK TO THE MADRID BOMBINGS
OF 2004
Madrid Bombs
Rafa Zuher and Jose Emilio Suarez were involved in the Madrid bomb plot, according to the authorities. Spain's El Mundo newspaper said ...
Police linked to Madrid bombs?
The newspaper had published details suggesting the involvement of the security forces in the Madrid bomb blasts. The police are alleged to ...
Madrid Bombs
Police linked to Madrid bombs?
The police and the Madrid Bombs
According to Múgica, at a Madrid police station "the officers wanted to help the ABC reporters, but when the camera crew came, they didn't ...
Security services organised the Madrid bombs?
A headline in the Times, June 21 2004: 'Madrid Bombers Linked to Spanish Security Service.' "The man accused of supplying the dynamite ...
MI5 SPY; PEDOPHILE SPY
Morocco - recruiting ground for the CIA and MI5. MI5 had a Moroccan-born agent who 'investigated' the 7/7 London bombers and the Madrid ...
TRAINING EXERCISE ON SAME DAY AS ...
A few hours before the Madrid Bombings, NATO carried out a terrorism exercise in Madrid. (Translate this page) Former Secretary General of ...